If you have attended Camp Tohiglo in the past (and have "graduated" from Camp), or you have been on staff at Camp, then you are eligible to join the Camp
Tohiglo Alumni. (Sorry, if you are still a camper or of "camper age", then you cannot join until you have finished camp.)
Here is our Facebook group:
https://www.facebook.com/groups/TohigloAlumni/
Please join to help us prayerfully join together to lift up Camp Tohiglo before the Lord.
"Once a happy camper, always a happy camper." -Mr. Allen




Thank you to those that constantly support Tohiglo! We know your
reward is in Heaven, but we thank you from the bottom of our hearts.
Your prayers & giving make it ALL possible!
How can you help Tohiglo?
Visit our support page to see how you can help.
Thank You for your support!
Christian organizations rent our camp.
Christian groups rent our facilities throughout the year. We don't often post
information about their event, so please check with that group's organizers
for more information. We do, however, hope you have a wonderful time at
Camp Tohgilo - and enjoy your stay!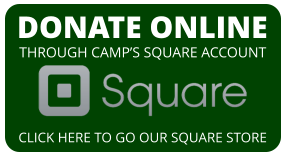 LOOKING FOR AN EVENT SCHEDULED AT TOHIGLO?


2019 CAMP DATES ARE ON OUR UDPATED - CLICK SUMMER CAMP! 2019 Registration & Tuition prices available soon.
Exciting Things are happening at Camp!
We can't tell you everything yet, but we can tell you this. We are converting our
Pavilion 1 (out on the hill behind Cabins 1-3) into a maintenance garage and
wood shop! God has provided so many things for us in this project. We are truly
thankful!

There's still so much that needs done around the camp. Here's
just part of the list:
•
The maintenance garage needs finished.
•
Tile showers need repaired.
•
Siding install & repairs (bring saws, screw drills, saws, saw horses,
hammers, etc.)
•
Cleaning all of the cabins & bathrooms.
•
Maintenance & repairs around camp.
•
Painting
Please pray for this work day - that it would be our largest ever!